California Seller of Travel number: 2030837-40



Founded in 1985, Air Charter has become the market leaders in providing world wide private jet charter services. Born out of the desire to provide clients with a simpler and more understandable way to buy charter services, Air Charter was founded on the principle of placing the client's needs first.

The true cost of flying on a private jet had always been shrouded in the mystery of technical terms and hidden fees that could be confusing for even a seasoned traveler. Air Charter simplified the process by creating the "Charter Jet Price Guarantee". The charter price you are quoted is the price you pay.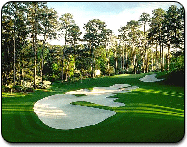 Air Charter operates on the principles of absolute and complete jet customer service. His team creates personalized private charter flights that cater to their passengers every want and need, including the arrangement of gourmet meal service, special beverages, in-flight entertainment, and other amenities.
Additionally, Air Charter staffs a full service VIP Jet Concierge program that arranges for their clients every need on the ground. Consider private jet charter for your next special event; golf outings, family trips, ski weekends or a poker night in Vegas. Our VIP jet concierge will prepare a custom discount charter jet package that will create memories for you and your guests.
Air Charter is the perfect partner for corporate jet, executive jet or fractional jet owners who need extra capacity or last minute jet travel. Charter jet travel and charter jet packages can be customized to your individual needs. Give us the opportunity to show you the savings using our private jet fleet.